Teacher cadets: future Loudoun County teachers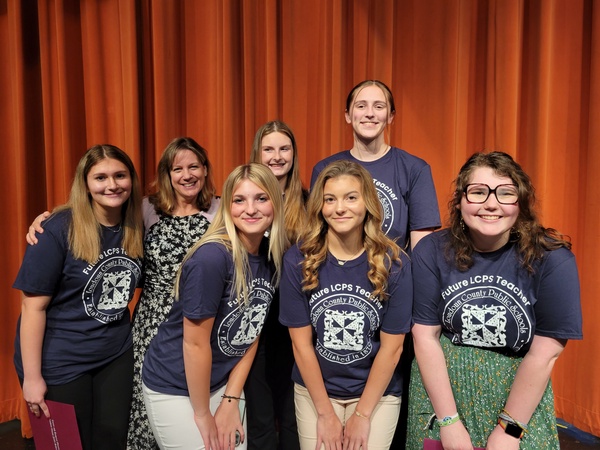 On May 18, 2022, Independence's teacher cadets took part in a ceremony honoring their hard work and successes this year as future educators. This ceremony served as a sort of graduation ceremony encompassing all the teacher cadets in Loudoun County and was held at Briar Woods High School. 
Teacher Cadet is a dual enrollment course offered at Independence, open to juniors and seniors interested in exploring careers in education. The class is extremely hands-on and gives students the opportunities to grow as future educators. 
The class at Independence leans heavily on discussion-based learning that gives cadets the knowledge and confidence they need for teaching. Senior Annabelle Melus said that "everyone loves the field experience the most because you get to actually work with the kids. The kids are crazy, but you get to see the good and the bad."
Students are able to shadow teachers at Brambleton Middle or Madison's Trust Elementary School during their second semester, which includes teaching lessons. Senior Caterina Roane said that the experience was very rewarding and flexible, and that "we could just sit back and observe, or we could physically work with the kids, which was nice."
The course includes opportunities for students to take teacher certification tests, which are the actual tests teachers are required to pass for certification, which lasts for 10 years. In addition to that, teacher cadets are given a letter of intent with Loudoun County Public Schools that guarantees them a job with LCPS after they get their degrees in college. 
"It's aimed for people who have taken Early Childhood, and if you really liked that class, where you got to work with the preschoolers, it's a good way to move onto something bigger," said Roane. That being said, you don't have to take Early Childhood to take Teacher Cadet. 
If you are interested in pursuing a career in education, consider taking Teacher Cadet at Independence.