Different paths to success
Figuring out what you want to do after high school can be a struggle. There are many things you have to take into consideration such as where you want to go to school, whether you want to go to school at all, what interests you have, what career you may want to pursue and so on. 
Most people believe that a traditional four-year college is the only route you can take, but this couldn't be further from the truth. There are many paths to a happy and successful life that do not require a bachelor's degree, and some Indy students are not attending a traditional college.
Junior Kate Willis is thinking about her future at West Point Military Academy, an extremely selective academy that offers higher education and training to army cadets. Cadets take regular classes like any other college but also partake in military and physical training, and everyone is required to participate in a sport. After graduating from the military academy, you must serve for at least five years on active duty and two years on reserve. 
"Both of my parents went to West Point, but the main reason why I want to go there is because when I visit, I feel a strong sense of camaraderie and it feels good to be in a place where everyone is there to serve their country," Wallis said. "You know you're doing something good and you have a purpose."
Senior Shayna Elbaum studies cosmetology at the Academies of Loudoun where she learns about hair, nails and skin and will be testing to get her license at the end of the year. Instead of going to college next year, she will attend Cosmix School of Makeup Artistry in Florida, where she will learn about various types of makeup such as editorial, fashion, theater, special effects and more. She will study at Cosmix from August to March and will graduate with a certification. She intends to work as a runway makeup artist or an editorial/magazine makeup artist. 
"I've wanted to [be a makeup artist] since elementary school, but I think I just liked being able to be creative and transform myself into different things," Elbaum explains.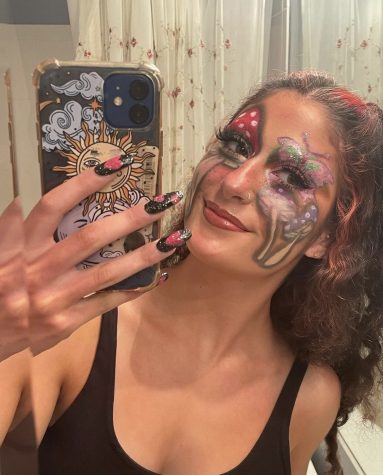 Senior Mason Wood currently attends the Academies of Loudoun for auto service technology, where he has obtained his auto certifications thus far. In class, students work in small groups on projects ranging from disassembling and rebuilding an engine to rewiring lighting and speakers. They can perform some extremely difficult tasks while also practicing and working in an environment where others ask questions. They also do side jobs for people, which has allowed them to network with others in the industry, while also earning some money. As of right now, he's planning on going into a diesel technician program at the University of Northwestern Ohio and will be taking classes on servicing electrical and hybrid vehicles as well as alternative fuel technologies. 
"For me, I really had no idea what I wanted to do because I always had an idea that I would just end up at some company at a desk, so I was working towards a career in art for a while. I wanted to do something with my hands, and then I started working on cars, and now I'm good [at it] and nationally accredited and certified in it," Wood said.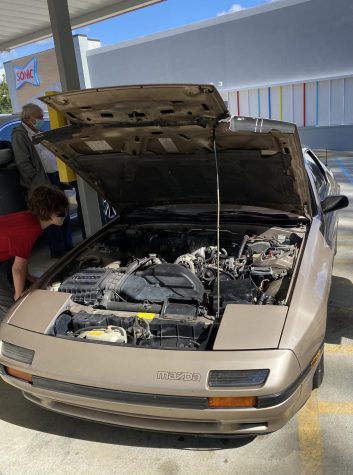 Attending a four-year college after high school isn't for everyone. For those who don't want to attend a university right now or at all, there are many great alternatives. You could pursue different kinds of training through a trade school, community college, or apprenticeship. Alternatively, you could consider joining the workforce, signing up for the military, or taking a gap year, maybe with the view of going to college later on.