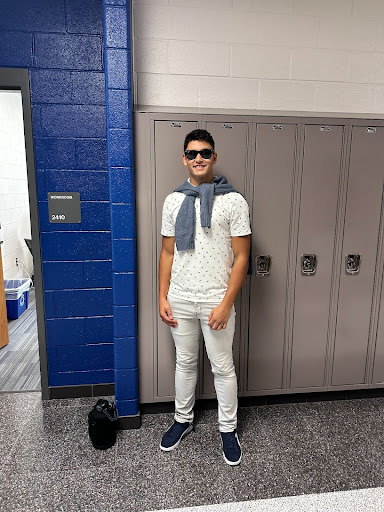 Q: What's your name and grade?
A: Mickey Keller and I'm a senior. 
Q: Can you tell us about your outfit?
A: Today is Preppy Yacht day. So I have a polo. I have a sweater on and then nice pants and glasses.
Story continues below advertisement
Q: What is your favorite spirit day this week?
A: Anything but a backpack day. 
Q: Why is dressing up important?
A: I think it shows our school spirit and brings us all together.