Student's jobs in the Indy community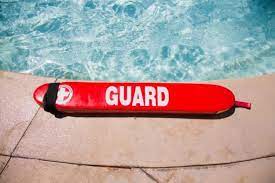 Nearly 30% of all high schoolers have jobs. Whether that includes a summer job or a part-time job, students are working to gain experience, pay for many expenses and spend their spare time giving back. Getting a job prepares students for their future. 
Many high school students at Independence choose to work at social settings such as coffee shops, restaurants, pools and more. Britney Johnson, 11, works at Creighton Farms Country Club as a golf cart attendant and said "One of my favorite parts of working on a golf course is getting to play free golf and I love talking to the members."
Lindsay Sangster, 12, has spent some of her summers lifeguarding at the Belmont Glen pool. Sangster said, "Working with friends was a great part of the job."
Another field that many high school students get involved in is working with kids. Mallory Smith, 10, works at Hope Gymnastics where she coaches mini gymnastics lessons for young kids. For students who work with kids, many say their favorite part is building a friendship, helping to positively impact the kids lives and feeling like they are serving their community well. 
Some students at Independence also get involved in the medical field. Even as a teenager there are multiple opportunities for students to shadow doctors and nurses, complete internships and summer programs, volunteer and more. 
There are so many reasons for why students work in high school but there are a great amount of benefits that follow working. If you have the opportunity to get involved in the community by working or volunteering, it is a great way to give back and gain experience.