Album Review: Louis Tomlinson's Faith In The Future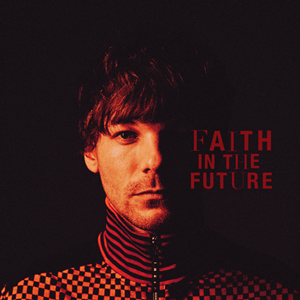 Following his tour for his debut album, "Walls," Louis Tomlinson was quick to return to the charts with his new album, "Faith in the Future." Wanting to take a step back from the personal pop feel of his first album,Tomlinson released the perfect indie British rock album that you can't help but put on repeat. "Faith in the Future" delves into a new side of Tomlinson's discography, taking inspiration from some of his favorites bands such as the Arctic Monkeys and The Strokes. You won't regret giving the entire album a listen, but here are the top five that you definitely can't miss out on.
"Written All Over Your Face"
Getting you hooked from the get-go, "Written All Over Your Face" has an undeniable infectious beat. Tomlinson has really expressed his new found style and sound in this track that leaves you ready to listen for more.
"Out Of My System"
Being one of the main singles for this album, "Out Of My System" gave a sneak peek as to what's to come for the rest of this album. Additionally, it sets the tone and expectation for Tomlinson's new found style. Similar to "Written All Over Your Face," it is an upbeat, addicting song that you can't seem to get Out Of Your Head.
"Headline"
A blast from the past, "Headline" is reminiscent of some of the songs Tomlinson would sing with his previous band, One Direction. It is an upbeat pop song with some admittingly cheesy lyrics. That being said, after playing this song once, you'll want to play it again and again, singing along to every word.
"Silver Tongues"
The third released single for the album and an established fan favorite, "Silver Tongues" is no doubt a perfect concert song. The track opens with a slow piano intro that slowly picks up into the chorus, revealing the high energy song it truly is. "Silver Tongues" is a song about nostalgia for those nights with your friends that you don't want to end and memories that you look back on with a smile.
"That's The Way Love Goes"
This is the last track on the album, and a personal favorite of mine. It's a soft, calm ballad that still finishes off the album with a bang. This track reminds fans of Tomlinson's past album, "Walls," which featured a lot more slow songs with personal lyrics and meanings behind them. "That's The Way Love Goes" is a comforting but honest song about the ups and downs of being in love, and how it doesn't always play out how you want it to.
Overall, "Faith in the Future" is a must-listen album. Although it doesn't have the best start with its first track, "The Greatest" (which is not all that great in my opinion), keep listening as there is a lot more to come regarding the rest of the album.