New clubs in 2022-2023 school year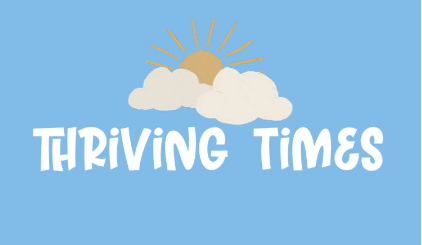 Clubs are an important part of nearly every high school. There are many to choose from that help students meet new people that share their interests, and students can even start their own clubs. Independence High School is no exception to this.
By simply going to the Independence High School website and clicking on the 'activities' tab, students can browse through and find out more information about any club that might catch their eye. Some have been around for quite some time, but like any other new school year, there are plenty of new additions to the group. Two such clubs include Thriving Times and Creative Writing.
Sophomore Sabina Borjes, a member of the Thriving Times club shares some information about the new club.
"Thriving Times is a club about improving the school community. We strive to show our appreciation to the hard-working school staff and show our support to people that are going through hard times," said Borjes. "Our plans are to do this by baking goods for our school staff, and writing heart-felt letters to children in hospitals. We hope to make an impact on people's emotions and mental health."
Thriving Times is sponsored by Mr. Nate Mayo. 
Although Creative Writing Club is not new, it has two new sponsors this year, Ms. Cassidy Clemens and Ms. Mikaela Smith. Sophomore Sravya Pulapaka, who has been a member of the club since 2021, shares what the club is all about. "The Creative Writing Club is about expressing yourself through writing. A big part of our club is the Literary Arts Magazine, where people from creative writings and art classes come together to make a collage of all our best works," said Pulapaka. "I think Ms. Smith and Ms. Clemens will be great sponsors for the club, and I can't wait for what they have in store for us."
Both of these clubs are just a fraction of what Independence has to offer in the 2022-2023 school year. Be sure to explore the school's website to find out more about what club is best suited for you.